Gabions baskets are rectangular or cylindrical wire mesh containers filled with stones, soil or sand. These large baskets serve a variety of purposes; some gabions help conserve soil and water while others reduce erosion along slope and banks. The easiest way to make gabions baskets is to construct them on site, making them a natural extension of the landscape.
Each gabion serves a different purpose, so feel free to modify yours to suit your needs.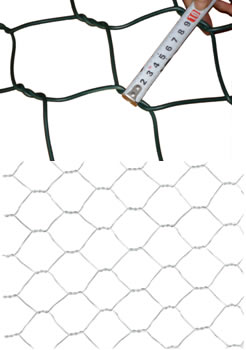 Gabions Bastets commonly precipitated sediment inthe river bed and the place has a wear resistance, can withstand water erosion, create a stable and healthy growth of the plants a bad environment. GabionsBox flexibility thing riverbeds and slope protection fundamentals . Mainly forriver bank slope , embankment slope protection structures . Can prevent banksbeing currents, waves invasion and destruction , but also to achieve the waterbody and the slope between the soil under natural convection exchange function, to achieve ecological balance. Slope planted with grass trees can be added tolandscape greening effect .
Supply galvanized gabions , galvanized wire, coldgalvanized wire , pvc wire Gore wire gabion , gabion mesh , wire cage, heavyhexagonal gabions mesh, Renault pad , Saikegebin , lacrosse , green grid net,ecological gabions.
Material: low carbon steel wire, steel wirepackage , 5% zinc alloy wire , 10% zinc alloy wire
Standard cage size : 2 * 1 * 1m, 2 * 1 * 0.5m, 3 * 1 * 1m, 3 * 1 * 0.5m, 4 * 1 * 1m, 4 * 1 * 0.5m
Standard mesh diameter:Galvanized steel wire : 2.5mm, 2.6mm, 2.7mm, 3mmPack steel wire : 2.5/3.5mm, 2.7/3.7mm
Standard edge wire diameter:Galvanized steel wire : 3.2mm, 3.4mm, 4mmPack steel wire : 3.2/4.2mm, 3.4/4.4mm
Standard tie wire diameter:Galvanized steel wire : 2mm, 2.26mmPack steel wire : 2/3mm, 2.2/3.2mm
Technical characteristics:Just fill the stone into the gabions and seal it .2, the construction is simple, no special skills . 3 , there is a strongwithstand natural damage and corrosion resistance and resistance to adverseclimatic impacts. 4 , can withstand a wide range of deformation , but notcollapse .
Gabion main material:· Zinc- 5% aluminum - mixed rare earth alloy steelwire
5% aluminum-zinc alloy gabion ( also known as AlGore who ) , which is an international emerging in recent years, a new material, aluminum content of 4.5 to 6.2% , the corrosion resistance is a traditionalpure zinc than 3 times, has a high corrosion resistance , tensile strength lessthan 380Mpa, stand strong deformation process conditions in winding , bendingtest. Comply with GB / T 20492-2006 standard .
· Hot dip galvanized steel wire high
Galvanized steel wire is made ​​of high quality low carbon steel wire hot dipgalvanized surface treatment , wire tensile strength less than 380MPa, theamount of zinc in accordance with ASTM and EN standards 245g / ㎡ or more.
· PVC coated hot dip galvanized steel wire high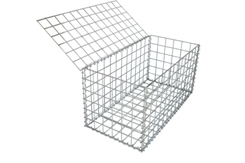 In hot-dip galvanized steel wire coated with alayer of PVC ( polyvinyl chloride ) protective layer , and then woven intoeco-grid , wire tensile strength less than 380MPa, this layer of PVC protectivecoating will greatly enhance the network lifetime , and through the choice ofdifferent colors , so that it can blend and the natural environment . Renaultpad which is also known as gabion pad thickness 0.15m-0.5m cages Structure .
10% and 5 % zinc aluminum gabions is my company ingeneral, galvanized gabions newly developed on the basis of a strongerperformance mesh, with ordinary galvanized gabions compared to the coating hasstrong adhesion , abrasion and corrosion better construction superiorperformance characteristics . Zinc alloy and aluminum spray coating has a layerof similar stability, but also has the similar electrochemical sprayed zinclayer protection Care , and is an idealanti- seawater corrosion protection layer . Zinc- aluminum alloy wire forgabions weaving , its long life .